DIY: How to use Epoxy Resin for Beginners
Learn How to Use Epoxy Resin Like a Pro in This DIY Tutorial for Beginners. Create Barrette Hairclips and Earrings With This Step-By-Step Photo and

 

Video Tutorial.
Resin is currently ALL the rage! I couldn't help but jump on this fun trend after seeing it popping up everywhere.
Resin can look overwhelming to work with, but don't worry, I'll share all of my tips and tricks to get you started and creating like a pro!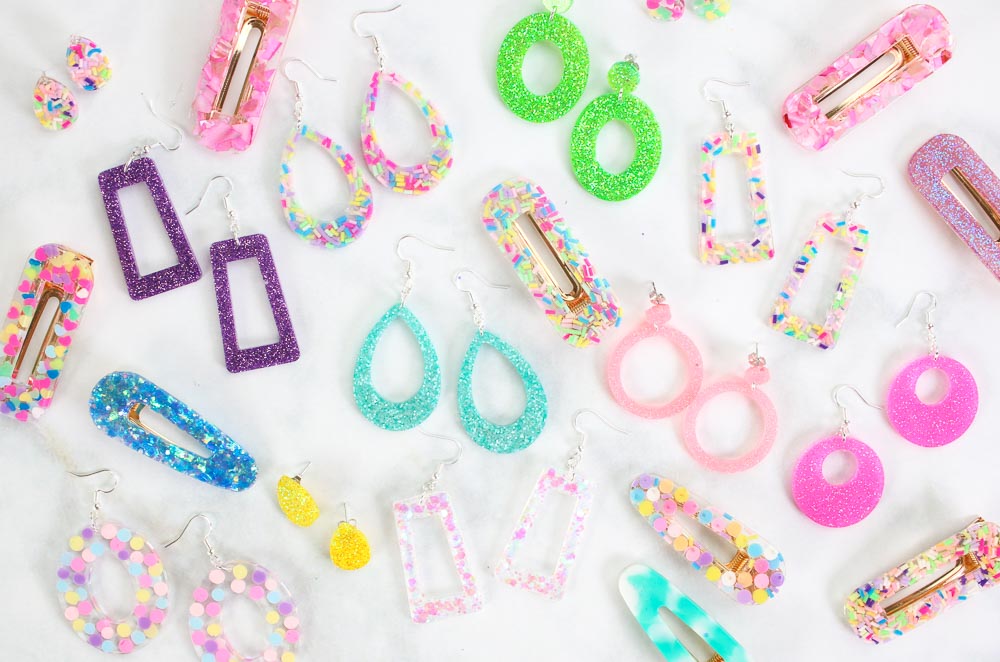 What is Epoxy Resin?
Let's start off by chatting about the basics. Epoxy resin is specific type of resin meant for creating shallow items or coating items.
Epoxy Resin can be cured by adding a hardener to it, this creates a chemical reaction causing the resin to harden over the course of several hours. The resin will heat up as it hardens and changes from a liquid to it's final state, a solid. 
Epoxy Resin Working Time
Most Epoxy Resins have around a 30 minute working time. This is the time in which you can work with the resin after mixing it together before it begins to harden. You might also hear this referred to as a gel time or even pot time. Because of this short time period, I recommend mixing small batches of epoxy resin.
How to Use Epoxy Resin

Epoxy Resin Curing Time
Curing time will vary by brand so make sure to check the resin you are using for the exact recommended curing time. This is the amount of time the resin takes to harden completely. Typically, resin has a 24 hour curing time.
Epoxy Resin Protective Clothing
When using any type of resin, I recommend wearing protective clothing. Resin is extremely sticky and is hard to remove from clothing and skin. You'll definitely want to at the very least, wear gloves when working with resin!
Those who are more sensitive to chemicals should also consider wearing a respirator (use vapor cartridges) or a mask to lessen the effects of coming in contact with resin.
Personally, I wear a respirator, gloves, and long sleeves and pants to prevent my skin from coming into contact with resin. I also work in a well-ventilated room with good airflow. It's possible to have an allergic reaction to epoxy. If at any point you experience itching or swelling, discontinue using epoxy resin.
I use the 3M 7500 Series Mask with the 3M 60926 Pink Vapor Filter Cartridges.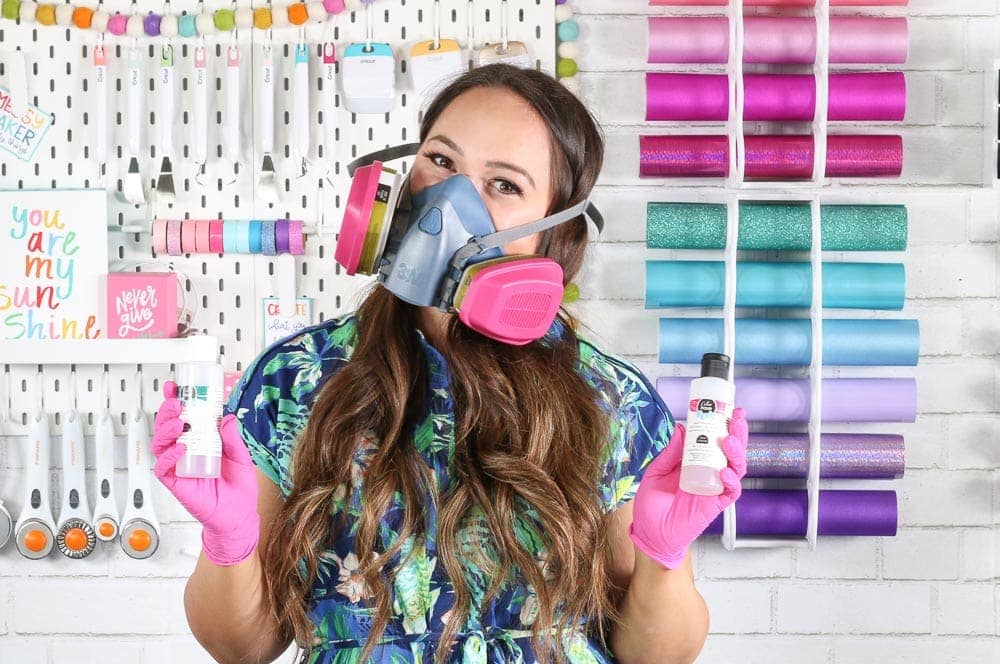 Preventing Bubbles in Epoxy Resin
A common issue when working with resin is bubbles. I have a few different tips and tricks to help you lessen the amount of bubbles in your resin.
First off, start by warming up the bottles of resin before mixing. I do this by placing them with their lids tightly closed in a warm bath of water in a large measuring glass. When I remove them, I wipe off the bottles to make sure that no water gets mixed into my resin.
Next, I make sure to pour the thickest liquid into the mixing cup last. 
Once you begin mixing, move your mixing tool in a figure eight motion, going slowly and taking care not to incorporate air bubbles with fast movements. I like to also keep my mixing stick close to the bottom of the cup. Bobbing up and down can incorporate more air into the mixture.
Finally I use a blow torch or a heat gun over top of the resin once it's been poured into the mold to pop any air bubbles. I like to wait a few minutes before doing this to allow the bubbles to rise to the surface.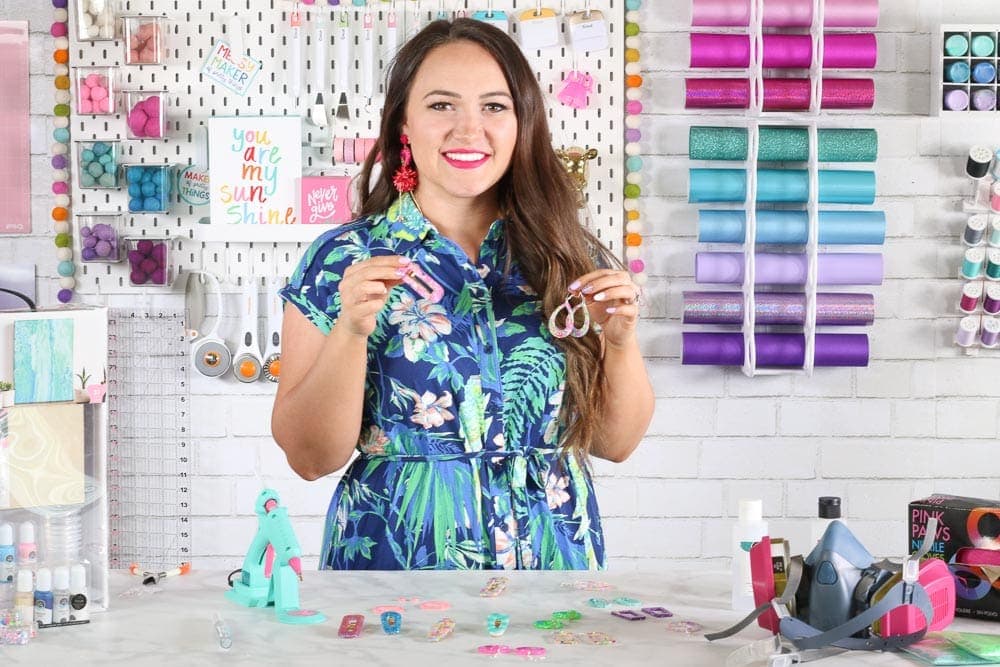 SHOP RESIN SALE!